Finally getting around to posting and adding photos of all the things we've been doing. This last week was busy and it felt a little crazy at times! First up is my nephew Liam's first birthday (I'll post more tomorrow of the other things)! I can't believe that little baby is not so little anymore! :( He's the sweetest thing and I'm just in love with him!
I decided to make him a first birthday tshirt: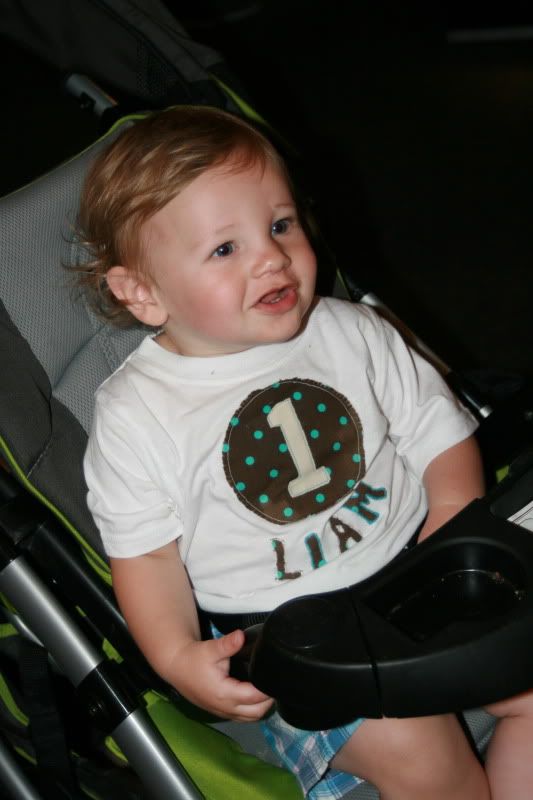 It was pretty fun to make for him, I was excited about it!
Then that night I took the girls and we went to Chuck E. Cheese's. Lots of fun to be had there!
Happy Birthday Liam, I love you so much!!