Here's the promised post JUST about Kimball. He is about a week past five months and is doing TONS of stuff. Here's what he's been up to the last little bit: He started sitting up all by himself a couple weeks ago. He's been rolling around and doing what we like to call "push ups" because he's in a push up position (up on hands and feet and butt in the air). He's been trying to crawl for a couple weeks too, and he's pretty much got it. Its not very fluid or anything but he gets from one side of the room to well, pretty much wherever he wants. And now he's started pulling himself up and standing up. Seriously. He crawls over to the table, grabs the chair and pulls himself up to stand. Then he cries because he knows he can't get down without falling over and he hates that! haha We also started feeding him rice cereal and he eats it REALLY well. I'm surprised because he basically hates a bottle, so I didn't know how well he would do, but he eats with a spoon super good. So yay for that! He got his first "illness" last week, he had a slight fever and super runny nose. Its annoying because it goes away for a few days and then comes back, this weekend was pretty hard. But he seems to be better this time, so we'll hope it lasts! He is a complete joy, just a happy sweet baby! I love his huge smiles and his happy laugh, he just makes my day!


Crawling around and sitting up: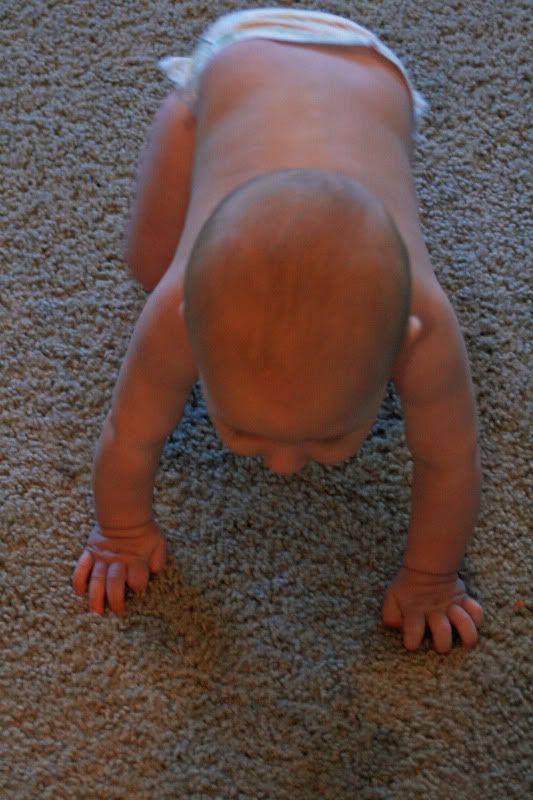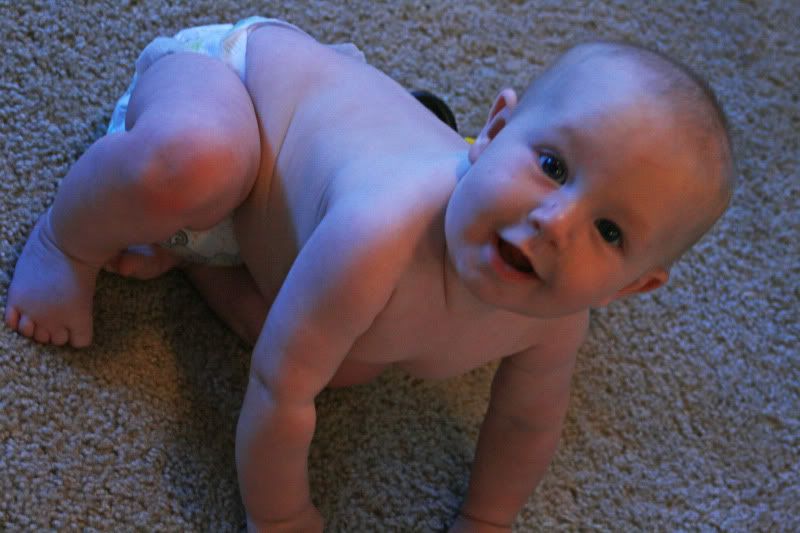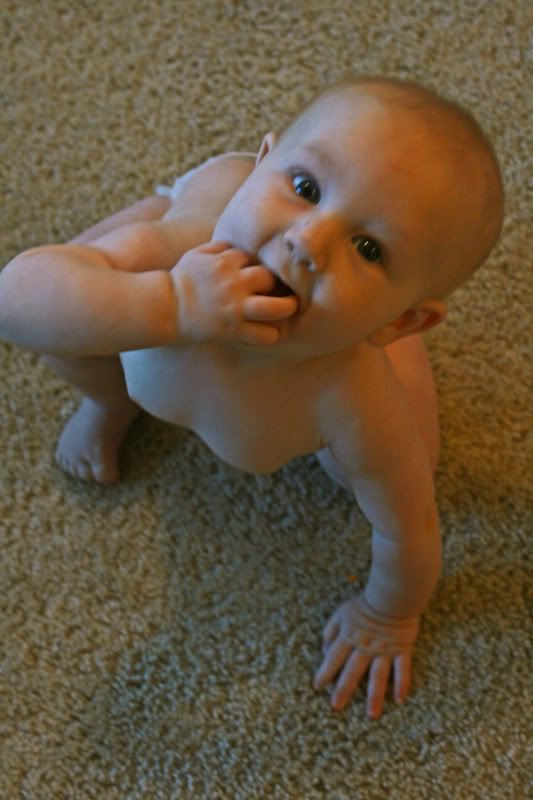 Eating his rice cereal: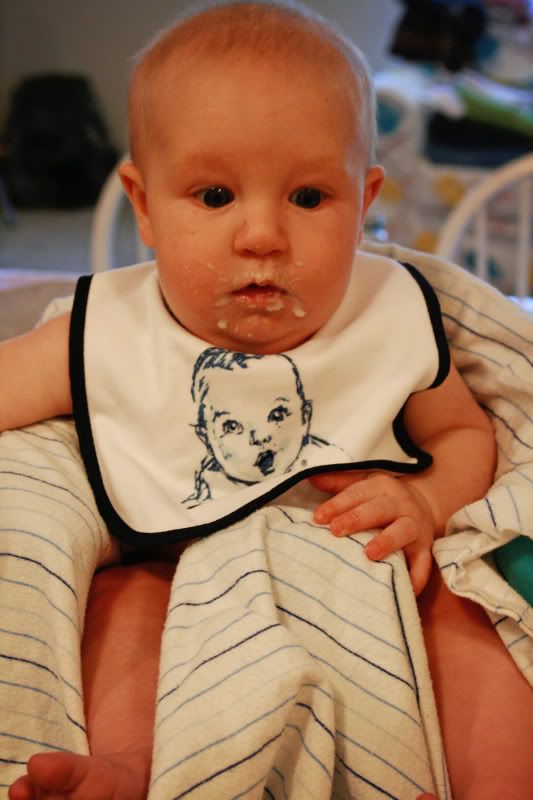 Moving so much he wiggled right out of his diaper!: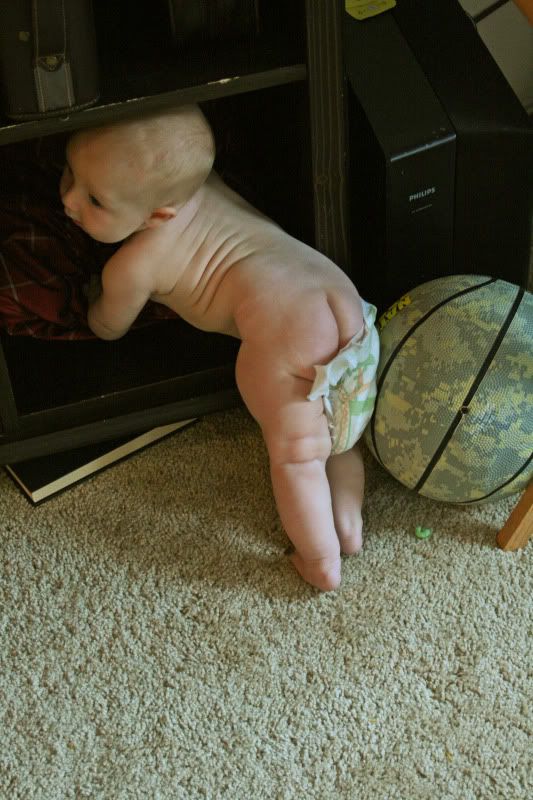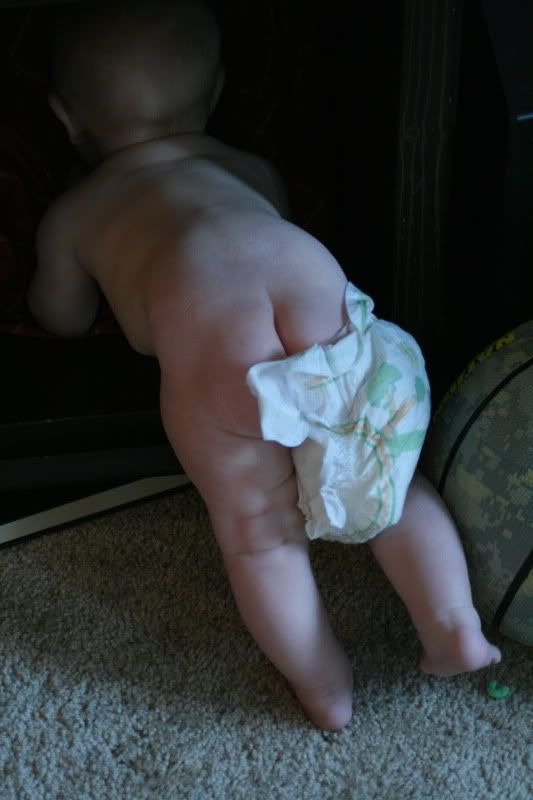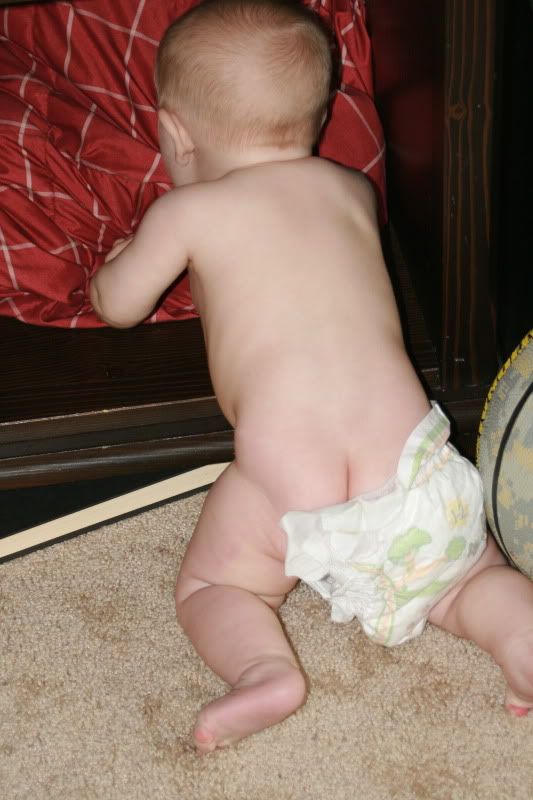 Being five months is hard work!